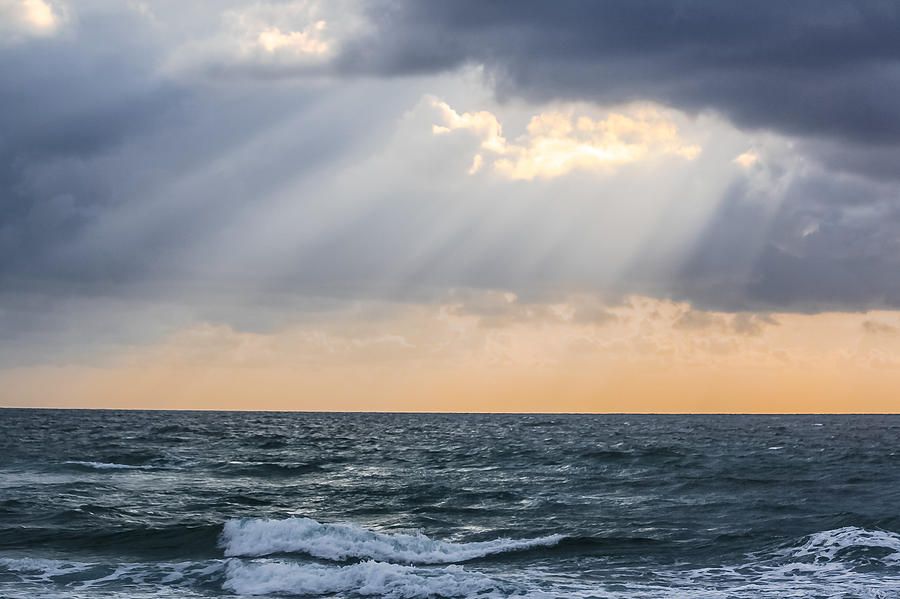 This is not a direct word from the Lord like so many of the posts on this site, but the message of this post is something that the Lord has placed on my heart in a very meaningful way. I pray that you see the Lord in these words and that you are blessed by them.
The hour is remarkably late and the battle in which we find ourselves as followers of Jesus Christ wages on all around us. It seems as if the enemy continues to pick up speed and gain momentum with every passing ritual season as the world continues to be driven into chaotic madness. It would be easy to assume that all of the Lord's people are being overpowered and overrun in these final days, but it would be incorrect.
My God continues to provide a hookup for some that is more than adequate to meet the challenges of Satan and his loyal followers. That does not mean that we, as followers of Y'shua, are going to like or enjoy all that comes to pass in this season; however, we can take great comfort in knowing that the Lord will be with us until our time here is done and we are called home to our reward!
Bad things are taking place in the world. We are in a time that is unlike any other, and it will only continue to get worse until the end comes. All over the world people are sick, suffering, and dying. Plagues, famine, war and the threat of war are spreading all over the world. Unspeakable atrocities are being carried out against women and children. Christians are being martyred by the millions.
With this horrendous evil taking place all around us are we to think that God has failed us in some way? Has God grown weary? Is Satan poised to unseat God?
In one word, no.
When you come to a place where you can accept the fact that God is truly sovereign over all things, you will come to a place of peace in knowing that things are as they must be. Does this mean that we openly embrace evil? Of course not. The Bible tells us we are to resist the Devil, and we are to engage in spiritual warfare as the Lord leads.
However, with all of that being said you must come to a place where you understand that things are bad and are only going to get worse. Persecution and suffering are not only required, but are absolutely necessary for the refinement and preparation of God's people.
If you find yourself wondering why and asking what all of this means, I encourage you to read a post the Lord had me write a couple of years ago entitled
Serving Life on Prison Planet Earth: The Lord's Love Test!
My God is not a tyrant, nor is He a sadist. His love is beyond comprehension, and what He has in store for those who truly love Him is beyond measure. The Apostle Paul knew things; he knew the "good stuff!"
1Therefore, since we have this ministry, as we received mercy, we do not lose heart, 2 but we have renounced the things hidden because of shame, not walking in craftiness or adulterating the word of God, but by the manifestation of truth commending ourselves to every man's conscience in the sight of God. 3 And even if our gospel is veiled, it is veiled to those who are perishing, 4 in whose case the god of this world has blinded the minds of the unbelieving so that they might not see the light of the gospel of the glory of Christ, who is the image of God. 5 For we do not preach ourselves but Christ Jesus as Lord, and ourselves as your bond-servants for Jesus' sake.6 For God, who said, "Light shall shine out of darkness," is the One who has shone in our hearts to give the Light of the knowledge of the glory of God in the face of Christ. 7 But we have this treasure in earthen vessels, so that the surpassing greatness of the power will be of God and not from ourselves; 8 we are afflicted in every way, but not crushed; perplexed, but not despairing; 9 persecuted, but not forsaken; struck down, but not destroyed; 10 always carrying about in the body the dying of Jesus, so that the life of Jesus also may be manifested in our body. 11 For we who live are constantly being delivered over to death for Jesus' sake, so that the life of Jesus also may be manifested in our mortal flesh. 12 So death works in us, but life in you. 13 But having the same spirit of faith, according to what is written, "I believed, therefore I spoke," we also believe, therefore we also speak, 14 knowing that He who raised the Lord Jesus will raise us also with Jesus and will present us with you. 15 For all things are for your sakes, so that the grace which is spreading to more and more people may cause the giving of thanks to abound to the glory of God. 16 Therefore we do not lose heart, but though our outer man is decaying, yet our inner man is being renewed day by day. 17 For momentary, light affliction is producing for us an eternal weight of glory far beyond all comparison, 18 while we look not at the things which are seen, but at the things which are not seen; for the things which are seen are temporal, but the things which are not seen are eternal. ~ 2 Corinthians 4
Momentary, light affliction. I understand how there are times when those words are hard to comprehend. There are times when the pain and suffering feel anything but momentary and light. However, when compared to the eternal weight of glory there is simply no comparison. Paul's exact words are, "eternal weight of glory far beyond all comparison." Think about that for a moment. Really let that sink in.
There are many things in this world about which I am grossly ignorant, but I do know beyond any shadow of a doubt that Paul knows exactly what he is saying here. These words represent our hope and the foundation of our faith. These promises await all those who remain faithful to the end and continue on as overcomers!
In order to be an overcomer, there must be things that must be overcome, right? Rejoice in your trials, dear saint for it is in these moments that we have the opportunity to prove ourselves faithful and our love of God steadfast and true.
Intense persecution beyond anything we can imagine will come. It is on the way and there is nothing we can do to stop it. When you reach the point of understanding why this must be you will also come to the place where you will not want to stop it from coming. This does not make you masochist with a death wish, but it does mean you have grown into a place of maturity where you completely trust the Lord and all that He has promised!
18 "If the world hates you, you know that it has hated Me before it hated you. 19 If you were of the world, the world would love its own; but because you are not of the world, but I chose you out of the world, because of this the world hates you. 20 Remember the word that I said to you, 'A slave is not greater than his master.' If they persecuted Me, they will also persecute you; if they kept My word, they will keep yours also. 21 But all these things they will do to you for My name's sake, because they do not know the One who sent Me. 22 If I had not come and spoken to them, they would not have sin, but now they have no excuse for their sin. 23 He who hates Me hates My Father also. 24 If I had not done among them the works which no one else did, they would not have sin; but now they have both seen and hated Me and My Father as well. 25 But they have done this to fulfill the word that is written in their Law, 'They hated Me without a cause.' 26 "When the Helper comes, whom I will send to you from the Father, that is the Spirit of truth who proceeds from the Father, He will testify about Me, 27 and you will testify also, because you have been with Me from the beginning. ~ John 15:18-27
My Lord Jesus Christ did not suffer so that we wouldn't have to. He suffered to show us how to suffer the right way. If we are going to follow Him we must be prepared to drink His cup, to lay down our lives, and be obedient unto death.
1Therefore if there is any encouragement in Christ, if there is any consolation of love, if there is any fellowship of the Spirit, if any affection and compassion, 2 make my joy complete by being of the same mind, maintaining the same love, united in spirit, intent on one purpose. 3 Do nothing from selfishness or empty conceit, but with humility of mind regard one another as more important than yourselves; 4 do not merely look out for your own personal interests, but also for the interests of others. 5 Have this attitude in yourselves which was also in Christ Jesus, 6 who, although He existed in the form of God, did not regard equality with God a thing to be grasped, 7 but emptied Himself, taking the form of a bond-servant, and being made in the likeness of men. 8 Being found in appearance as a man, He humbled Himself by becoming obedient to the point of death, even death on a cross. 9 For this reason also, God highly exalted Him, and bestowed on Him the name which is above every name, 10 so that at the name of Jesus every knee will bow, of those who are in heaven and on earth and under the earth, 11 and that every tongue will confess that Jesus Christ is Lord, to the glory of God the Father. 12 So then, my beloved, just as you have always obeyed, not as in my presence only, but now much more in my absence, work out your salvation with fear and trembling; 13 for it is God who is at work in you, both to will and to work for His good pleasure. 14 Do all things without grumbling or disputing; 15 so that you will prove yourselves to be blameless and innocent, children of God above reproach in the midst of a crooked and perverse generation, among whom you appear as lights in the world, 16 holding fast the word of life, so that in the day of Christ I will have reason to glory because I did not run in vain nor toil in vain. 17 But even if I am being poured out as a drink offering upon the sacrifice and service of your faith, I rejoice and share my joy with you all. 18 You too, I urge you, rejoice in the same way and share your joy with me. ~ Philippians 2:1-18
Dear saint, bad things are happening and are going to continue to happen. These things will continue to occur until the end has come. All that we have will be touched, and anything we are not willing to lay down will become a stumbling block to us. Bob wrote about this very issue in his post
Just Let It Go
. If you have not read it, or have not read it recently I strongly encourage you to do so. Trust the Lord to love and care for all those whom you hold dear because He loves the ones we love far beyond what we can ever fathom.
He will not let you down, regardless of how things appear. Do not allow yourself to fall into the trap of allowing how things seem to shake your faith.
7 for we walk by faith, not by sight ~ 2 Corinthians 5:7
In the days ahead many of us will go through painful experiences of losing people we love, and if you have not given that person to the Lord you will find yourself in a position to possibly blame God, or become angry at Him and hold something against Him.
I understand how that works.
When the Lord took someone I loved very much I was in extreme pain. In my grief I became angry at God and began to hold a grudge against Him. Needless to say, this did not go well for me and thankfully the Lord intervened before I did irreparable harm to my eternal standing. God's character is beyond reproach, and no accusations against Him will stand.
"23 I will vindicate the holiness of My great name which has been profaned among the nations, which you have profaned in their midst. Then the nations will know that I am the LORD," declares the Lord GOD, "when I prove Myself holy among you in their sight. ~ Ezekiel 36:23
The Lord has been extremely patient and merciful in delaying the events that must surely come. He has demonstrated His loving kindness and long suffering so that more could come to know Him, and grow in Him to be prepared for the time of testing. The battle has been hard fought, and much ground has been taken, but there is more to be done before our time here is up. So I urge you, dear saint, do not grow weary and lose heart, but continue to run the race with the intent of winning it and claiming your eternal reward!
7 Do not be deceived, God is not mocked; for whatever a man sows, this he will also reap. 8 For the one who sows to his own flesh will from the flesh reap corruption, but the one who sows to the Spirit will from the Spirit reap eternal life. 9 Let us not lose heart in doing good, for in due time we will reap if we do not grow weary. 10 So then, while we have opportunity, let us do good to all people, and especially to those who are of the household of the faith. ~ Galatians 6:7-10
Not all of us will survive until the revealing of the lawless one, and many less will survive until the Bride Theft. Only the Lord knows when our time is up, so continue to press in and make yourselves a living sacrifice while you have the opportunity to do so.
In closing, I would like to leave you with three of my favorite scriptures that demonstrate the love, hope, and amazing promises of the truly awesome God I serve.
14 For this reason I bow my knees before the Father, 15 from whom every family in heaven and on earth derives its name, 16 that He would grant you, according to the riches of His glory, to be strengthened with power through His Spirit in the inner man, 17 so that Christ may dwell in your hearts through faith; and that you, being rooted and grounded in love, 18 may be able to comprehend with all the saints what is the breadth and length and height and depth, 19 and to know the love of Christ which surpasses knowledge, that you may be filled up to all the fullness of God. 20 Now to Him who is able to do far more abundantly beyond all that we ask or think, according to the power that works within us, 21 to Him be the glory in the church and in Christ Jesus to all generations forever and ever. Amen.
~ Ephesians 3:14-21
9 But as it is written, Eye hath not seen, nor ear heard, neither have entered into the heart of man, the things which God hath prepared for them that love him. 10 But God hath revealed them unto us by his Spirit: for the Spirit searcheth all things, yea, the deep things of God. ~ 1 Corinthians 2:8-10
18 For I consider that the sufferings of this present time are not worthy to be compared with the glory that is to be revealed to us. 19 For the anxious longing of the creation waits eagerly for the revealing of the sons of God. 20 For the creation was subjected to futility, not willingly, but because of Him who subjected it, in hope 21 that the creation itself also will be set free from its slavery to corruption into the freedom of the glory of the children of God. 22 For we know that the whole creation groans and suffers the pains of childbirth together until now. 23 And not only this, but also we ourselves, having the first fruits of the Spirit, even we ourselves groan within ourselves, waiting eagerly for our adoption as sons, the redemption of our body. 24 For in hope we have been saved, but hope that is seen is not hope; for who hopes for what he already sees? 25 But if we hope for what we do not see, with perseverance we wait eagerly for it. 26 In the same way the Spirit also helps our weakness; for we do not know how to pray as we should, but the Spirit Himself intercedes for us with groanings too deep for words; 27 and He who searches the hearts knows what the mind of the Spirit is, because He intercedes for the saints according to the will of God. 28 And we know that God causes all things to work together for good to those who love God, to those who are called according to His purpose. 29 For those whom He foreknew, He also predestined to become conformed to the image of His Son, so that He would be the firstborn among many brethren; 30 and these whom He predestined, He also called; and these whom He called, He also justified; and these whom He justified, He also glorified. 31 What then shall we say to these things? If God is for us, who is against us? 32 He who did not spare His own Son, but delivered Him over for us all, how will He not also with Him freely give us all things? 33 Who will bring a charge against God's elect? God is the one who justifies; 34 who is the one who condemns? Christ Jesus is He who died, yes, rather who was raised, who is at the right hand of God, who also intercedes for us. 35 Who will separate us from the love of Christ? Will tribulation, or distress, or persecution, or famine, or nakedness, or peril, or sword? 36 Just as it is written, "For Your sake we are being put to death all day long; We were considered as sheep to be slaughtered." 37 But in all these things we overwhelmingly conquer through Him who loved us. 38 For I am convinced that neither death, nor life, nor angels, nor principalities, nor things present, nor things to come, nor powers, 39 nor height, nor depth, nor any other created thing, will be able to separate us from the love of God, which is in Christ Jesus our Lord. ~ Romans 8:18-37
Hold fast, dear saint. The Lord will fulfil all of His promises, and they will be beyond anything we could ever hope for.
With love and blessings in Y'shua!